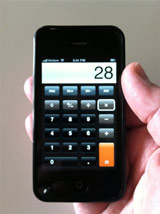 How to Calculate the Total Cost of Your Hawaii Car Rental


All you need is a smart phone and calculator app or your favorite writing instrument. You can calculate the approximate total rental car charges.
Hawaii State Taxes (all rental locations)
Motor Vehicle Rental Surcharge: $3.00/day
Vehicle Registration Fee: $0.50 to $1.25/day
Hawaii State General Excise Tax: 4.17% (Oahu 4.71%)
Airport Location Taxes (only airport locations )
Airport Concession Recovery Fee: 11.1 %
Customer Facility Charge: $4.50/day
The easiest and most accurate way to receive a reservation is to fill out our reservation form. Our specialists will provide you with a guaranteed reservation. Change or cancel anytime without being penalized.
This information will help you make an educated decision and which car will be right for you.
<< Back