The state of Hawaii is home to the Ellison Onizuka Kona International Airport at Keahole (KOA), which is located about 7 miles northwest of Kailua-Kona on the Big Island. With its 11,000-foot runway and a set of buildings at the eastern edge of the airfield, the airport caters to both arriving and departing passengers, as well as general aviation operations.
As part of the United States, Kona International offers inter-island commercial flights, overseas domestic service, and car rental deals through various rental agencies. The airport accommodates commuter/air taxi, general aviation, and helicopter operations, and is easily accessible via the Queen Kaahumanu Highway. An additional facility, primarily used by rental car agencies for returns, general maintenance, and storage, can be found along the airport access road between the highway and the passenger terminals.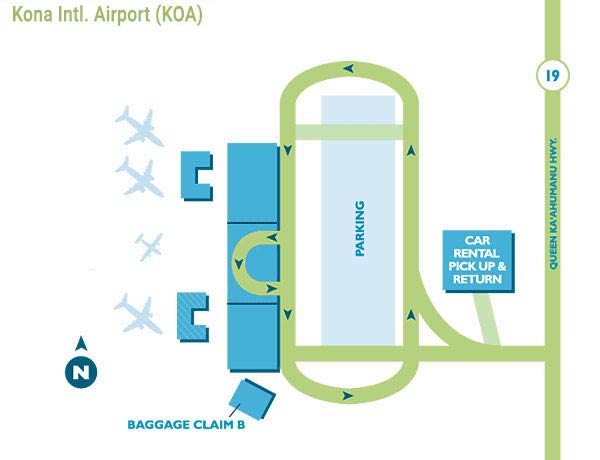 When arriving at Kona International, it's convenient to have the driver pick up your rental car, available in different car types, while your party claims your luggage. This way, you can simply load your bags directly into your rental car, saving time and effort. The car rental shuttle pick-up is located near the baggage claim area and takes around 2-3 minutes. To rent a car, you will need a valid driver license and can typically pay with a debit card. Remember the route to the car rental agency, complete your car rental agreement, and take a short drive down the hill to park in front of the baggage claim area. Collect your luggage, and you're all set to begin your Hawaiian adventure!
The shuttle for all car rental companies runs its route every 5 minutes. This is a very quick process.
The following Rent-a-Car companies are located at the Kona airport (KOA).
Alamo
Avis
Budget/Payless
Dollar
Enterprise
Hertz
National
Thrifty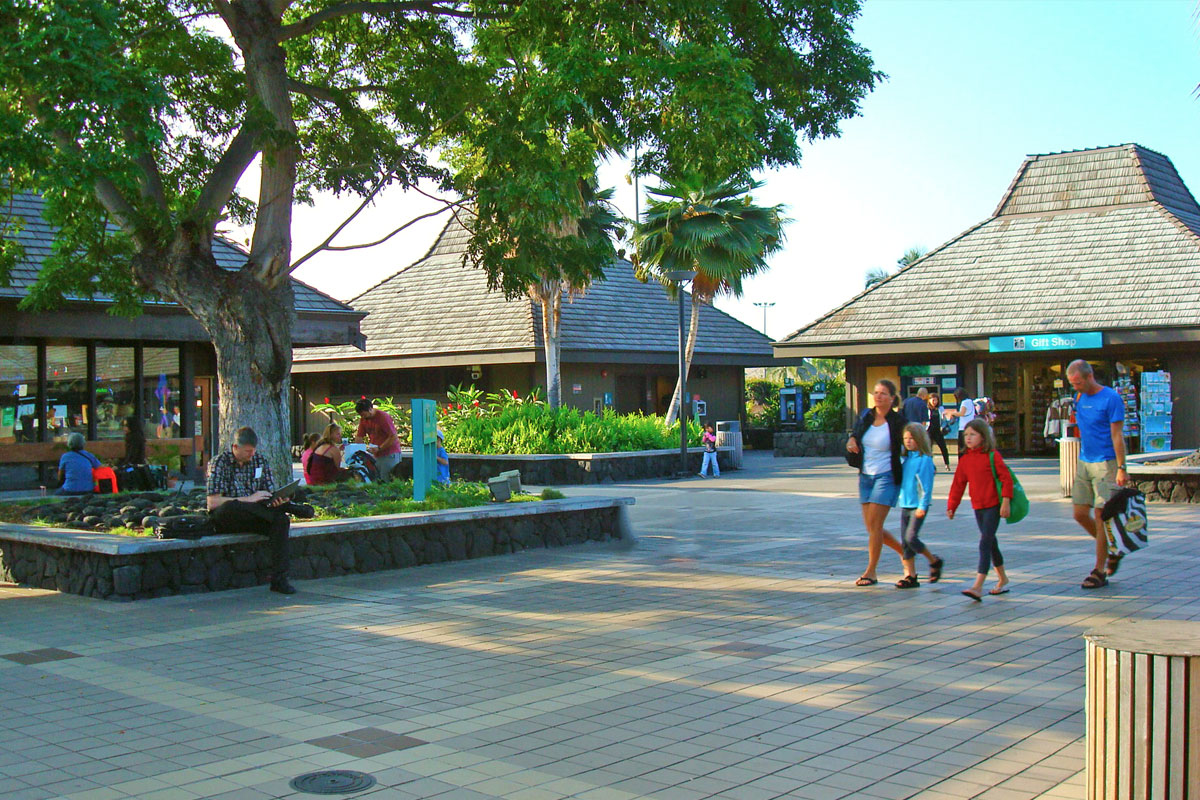 Do you need a rental car in Kona?
Yes. Here's why renting a car in Kona is highly recommended.
If you're planning a visit to Kona, whether it's for a leisurely vacation or business travel, having a rental car can greatly enhance your experience and provide you with the flexibility to explore the area at your own pace.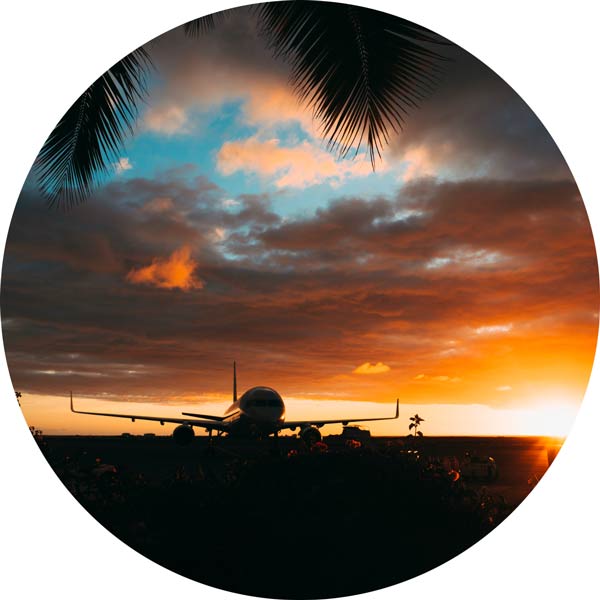 Flexibility and Independence: With a rental car, you liberate yourself from the constraints of public transportation and expensive taxi services. You gain the freedom to explore Kona and its surrounding areas on your own terms, without being bound by fixed schedules or limited routes.
Easy Access to Natural Wonders: The Big Island of Hawaii is a treasure trove of natural wonders, and having a rental car provides effortless access to these awe-inspiring sites. From the Hawaii Volcanoes National Park to enchanting rainforest waterfalls, you can embark on unforgettable journeys without fussing over transportation logistics.
Beach Gear by Your Side: Picture this—your rental car filled with beach gear, ready to accompany you on your adventures. With all your beach essentials conveniently stored in your vehicle, you're equipped to embrace the island bliss at a moment's notice. Whether it's plush beach towels, snorkeling gear, or a beach umbrella to provide respite from the sun's rays, having your gear on hand allows you to spontaneously indulge in sun-soaked adventures.
Renting a car in Kona unlocks a world of possibilities—flexibility to navigate on your own terms, easy access to inspiring natural wonders, and the convenience of having your beach gear readily available.