Rent a Car on Hawaii Island
WHY A RENTAL CAR MAKES THE BIG ISLAND MORE INTERESTING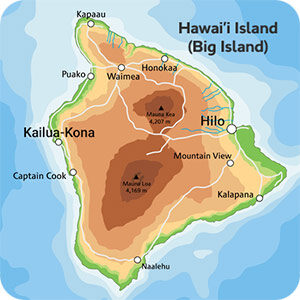 The island of Hawaii, or "the Big Island," is the largest of the Hawaiian Island chain. Distances are farther than on the other islands. Hawaii is a diverse island and worthy of exploration. Fortunately, Aloha Rents Cars in Hawaii offers unlimited mileage for all its rentals. Book your car rental for the big island and make traveling easier than ever!
Why Choose Aloha Rents for Your Big Island Adventure?
Diverse Options: Tailored rentals for every adventurer's needs.
Freedom to Roam: Discover hidden gems and chart your own course.
High Demand: Our vehicles on the Big Island are quickly filling up, showcasing the escalating pursuit of Big Island experiences.
The Kona side is drier. The Hilo side is rainy. Volcanos sit between the two. Flights to the island arrive in both towns. Therefore, to see this island, a rental car is necessary. With the usual exploring that we all do, it can take a day to drive between Kona and Hilo.
Your rental car should meet your needs. Will you run to Costco when you first arrive? It's above the airport in Kona. Target and Walmart are in Hilo and Kona. These are great places to pick up reef-safe sunscreen, beach towels, and the food you'll need when staying in a condo or other kitchen-included rental accommodation.
How many passengers will be in your vehicle? They should be comfortable. How much gear are you bringing? Consider roominess when you select your rental. Are you going to be driving a lot? You can spend many hours in a vehicle when you want to see the entire island. And are you staying in a resort that offers pickup at the airports? In addition to the airports, rental cars are available within several island resorts.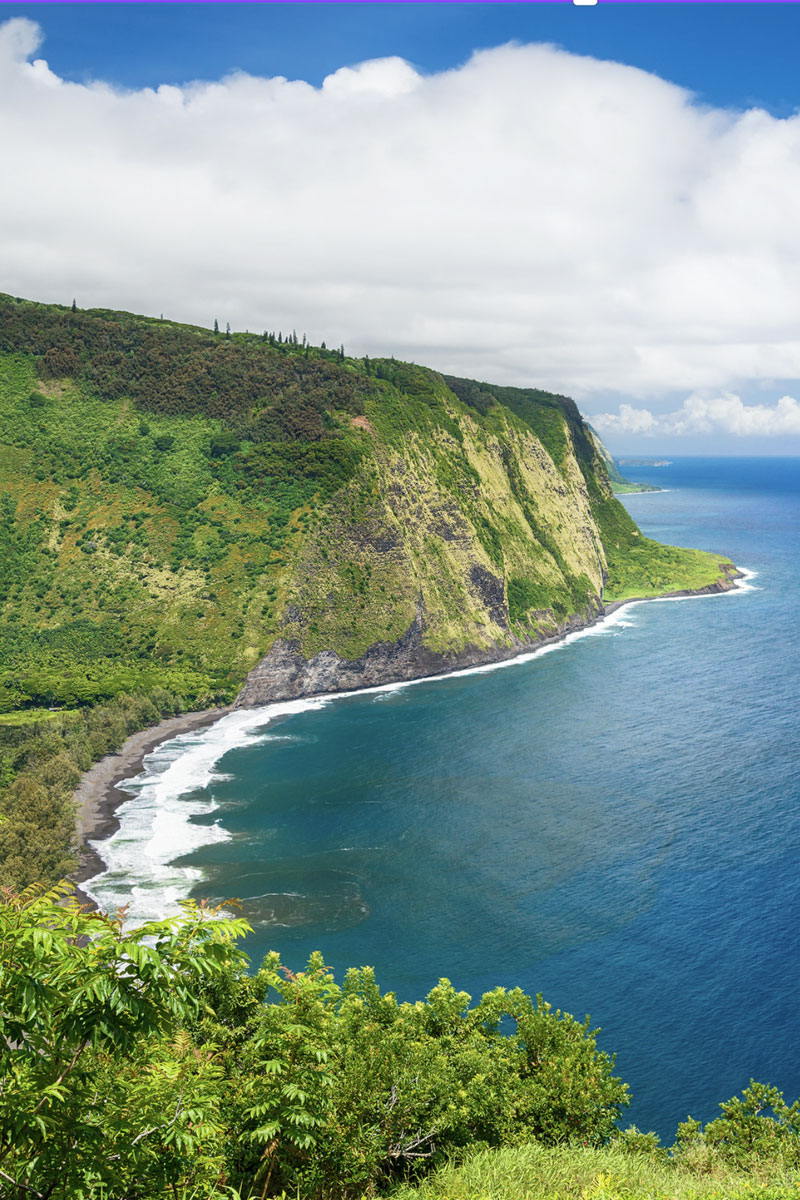 There are so many car rentals in the Big Island that you can choose from that it takes a while to scroll through them. We partner with several rental companies that provide foreign and domestic cars. Jeeps, compacts, and convertibles are available. And for generous, multi-passenger vehicles, there are several makes of SUVs and minivans in the listings. For groups who would like to have more than one driver at the wheel, look for "one free extra driver," "2 free extra drivers," and "spouse drives free" life-partners typically drive free too.
If you're a young driver and looking for car rentals in Big Island, Hawaii, Aloha Rents offers several vehicles at discounted rates. Be sure to look for these discounts in the rentals if you're between 20 and 24 years of age. Finally, a guaranteed money-saver is to find the "Mystery Car" and "Vendor Choice" vehicles. These list by size, but you won't be able to pick the make and model of your car.
Take a memorable day trip driving and exploring the Hamakua Heritage Corridor. The beautiful drive alongside the sea cliffs and lush rainforests of the island's Hamakua Coast begins in the east side town of Hilo and ends at the Waipiʻo Valley Lookout. Along the way, you can visit several waterfalls, including Waianuenue (aka Rainbow) Falls and 'Akaka Falls, tour the biodiversity of Hawaii Tropical Bioreserve and Garden, and stop at stunning sea-level Laupahoehoe Point.
Continuing along the Heritage Corridor road trip, you can dine at local eateries in Honoka'a town. The trip finishes a few miles north of Honoka'a with a breathtaking view of Waipio, a valley deeply rooted in Hawaiian history and culture. Stopping to take in the view up top at the lookout is recommended, but please note that driving or walking down from the lookout into the valley via Waipio Valley Road is strictly prohibited.
EXPLORING THE MAGNIFICENT BIG ISLAND CALLED HAWAII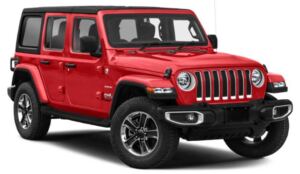 For shoppers, Hawaii has many locally owned stores to explore. You can find handmade, locally grown, island-inspired gifts in Kona and Hilo for yourself and those at home. Hilo, though rainy, is for the curious who like unexpected discoveries. It has a charming Aloha vibe. Kona is much smaller in population but entertains many more tourists than Hilo. Both towns have lively farmers' markets. These are great to visit, if only to look at the enormous avocadoes or variety of orchids grown on the island. Restaurants are excellent in both towns. Treat yourself to island-caught fish and local produce.
The Big Island is a treasure of cultural significance and natural beauty. The preserved history is primarily on the Kona side of the island. Swimming, snorkeling, surfing, and walking are at beaches on the island's north, south, east, and west sides. Some of these locations have strong currents, while others are calm. Because Hawaii is a "new" island, the beach sands can be more coarse, and they surprise visitors with their unique colors of white, green, and black.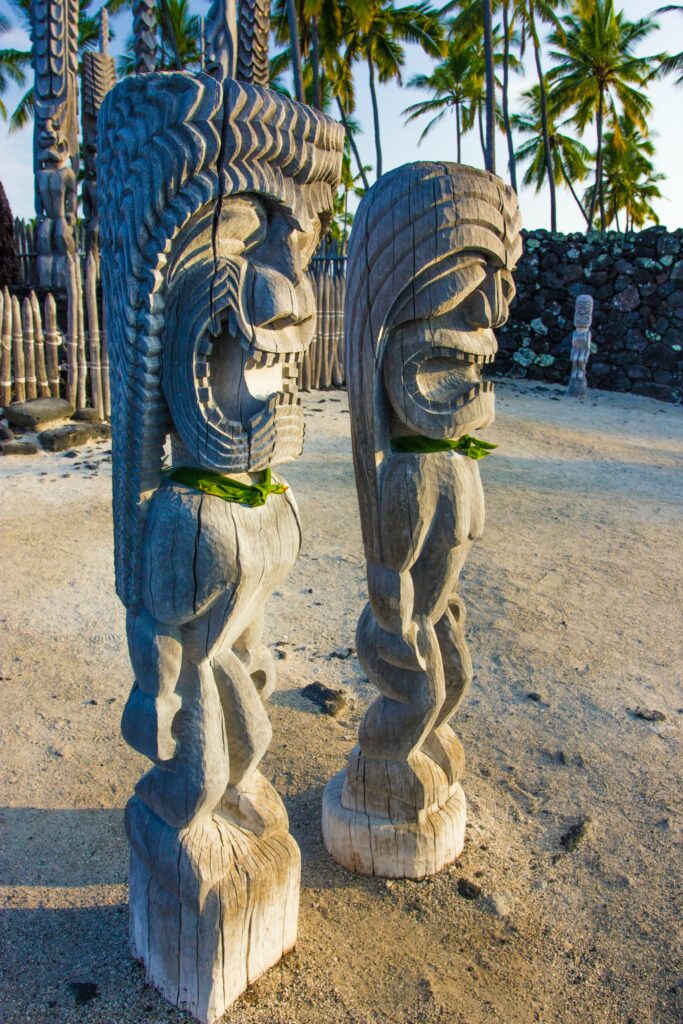 Tours are a big part of the Big Island's popularity. There are farm tours and horseback rides. Imagine being taken to falls with few tourists or going on an off-shore snorkel tour. Snorkel tours are available day and night. Would you enjoy watching whales on a sailing or motorized boat? Think about taking a dinner cruise. Picture yourself bundling up for star-watching. Does your interest include learning something new? You may be interested in a cooking class or surf lessons. There are canyoning, diving, and zipline tours as well.
And, if you'd prefer to see Hawaii from above, you can take a helicopter tour. Of course, volcanos are a huge island draw, and their tours make it on every visitor's list. However, lava from living volcanos can change course, so tours must make allowances for these. It is always wise to respect the power of a volcano.
Aloha Rents Cars in Hawaii provides the perfect vehicle for your trip to the Big Island. Offering exceptional car rentals in the Big island as well as, vehicle rentals at the Maui Airport Kahului OGG if you also visit Maui.
As we have written, Hawaii is the Big Island. While some tours may pick you up, many don't, and this island is best visited with the freedom to roam. A rental car is essential for all who want to experience the Big Island fully. Lodging offers restorative amenities, but once you are relaxed, what then? A wonderful island awaits your exploration. Please visit our website when you are ready to book your rental car. Check out Car Rental in Big island for the best-priced vehicles and money-saving options using our affordable car rentals in Hawaii. If you are island-hopping, visit the Hawaii Car Rentals by Island page.
Hawaii Car Rentals by Island
Each island in Hawaii is unique. For travelers who plan to visit for more than a week, island-hopping is a fun way to see multiple islands in one trip. Hawaiian Air provides transportation between islands, and booking with them is recommended. In addition, individual car rentals at each island's airport offer the most effortless transition from airplane to lodging.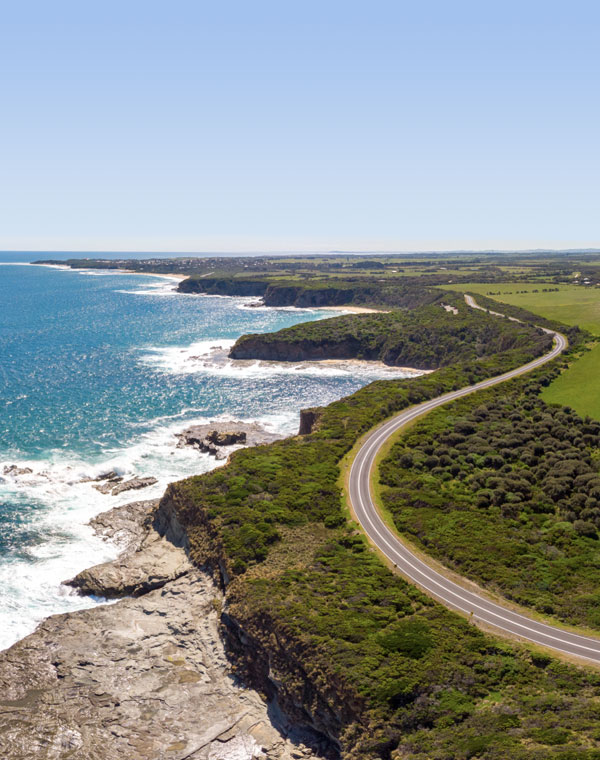 Honestly stated, a rental car is necessary on this island. Maui is not a significant land mass (48 miles long x 36 miles wide); however, its must-see locations showcase themselves across the island. Public transportation is unavailable. For the price of crowded "pick-you-up" tours, a Maui rental car is affordable transportation that gives its occupants the freedom to stop, or leave, when they wish.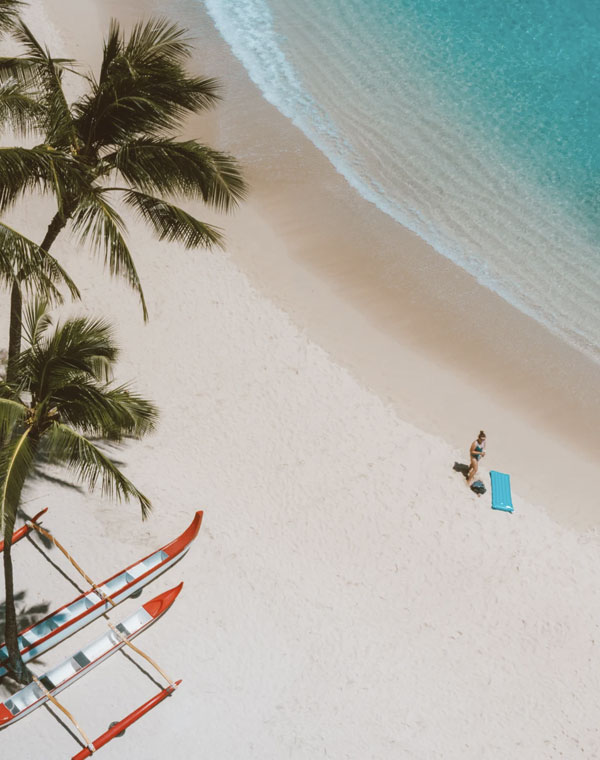 Oahu is an excellent vacation island for everyone, especially for first-time-to-Hawaii visitors. However, returning visitors know that an Oahu rental car is the only way to enjoy all that this diverse island gives travelers. AlohaRents provides the vehicle that fits your choice of exploration. And remember that a budget rental is a great way to get the most from your travel money.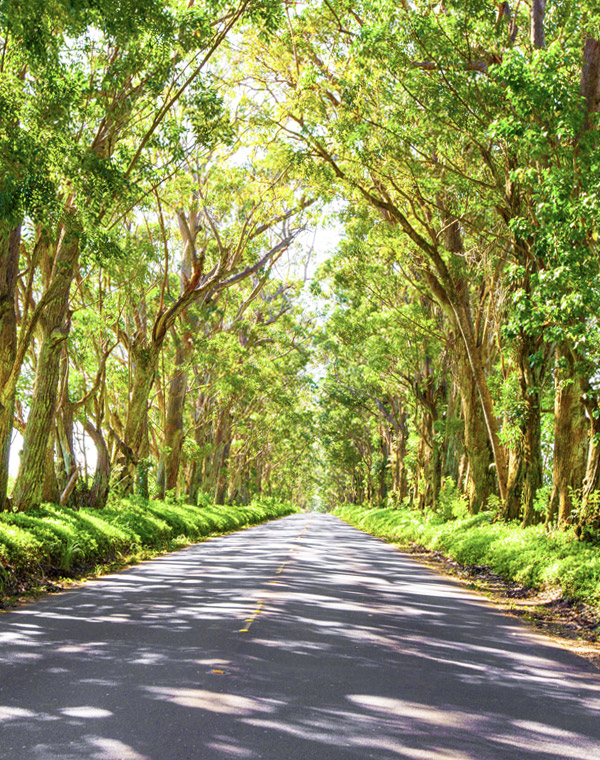 We recommend you rent a car on Kauai. The sightseeing is wonderful. Areas of interest are close to each other and the driving is easy. Kauai is a small island, primarily rural. Kauai is a treasure of exploration. We understand the cost of travel, and rental cars, no matter how low the price, can add to that. Yet, we also believe that being restrained by your transportation can ruin a vacation.
Airport Rental Cars in Hawaii
The majority of our clients choose an airport for their car rental. Airport locations are convenient and often have the widest selection of vehicles. Occasionally, off-airport car rentals located in town or at a resort are better suited, especially if the rental is a spur-of-the-moment choice. Most islands have multiple off-airport locations.