Many Car Types to Choose From

Discover the Hawaiian Islands in style and comfort with Aloha Rents Cars in Hawaii. Our diverse fleet includes everything from compact cars perfect for solo travelers or couples, to spacious vans for families or groups. We also offer rugged Jeeps for adventurous spirits and stylish convertibles for those seeking a touch of luxury. And, for the eco-conscious, we're proud to include electric vehicles in our rental line-up.
Whether you're planning to navigate through the bustling streets of Honolulu, explore the natural wonders of Maui, or experience the laid-back charm of the North Shore, we have the perfect vehicle to match your itinerary and preferences.
Starting your car rental search in Hawaii couldn't be easier. Simply utilize the search feature on this page to view current prices and availability. Choose the model that catches your eye, understand its specifications, and prepare for an unforgettable journey across the landscapes of Hawaii.
Economy Cars:
Affordable rates

Great gas mileage

Ideal for solo travelers or couples

Options include the Toyota Yaris and Nissan Versa
Adventure Vehicles:
Four-wheel drive

Elevated clearance

Choose a 2-door or 4-door Jeep Wrangler
Convertibles:
Enjoy the sunny weather

Ideal for scenic drives

Perfect for couples or small groups

Enjoy the Ford Mustang or Chevy Camaro
Luxury Cars:
Comfortable and spacious

High-end features

Audi A5, BMW 5 Series, and Mercedes-Benz E-Class are some of the options (varies by Island)
Electric Cars:
Eco-friendly

Low emissions

Ideal for environmentally-conscious travelers

Choose from a Nissan Leaf, Tesla Model S or Chevrolet Volt
SUVs:
Spacious interior

High ground clearance

Ideal for large families or groups

Full-size, Elite and Premium

Vehicles include the Chevy Suburban, Nissan Armada, Chevy Traverse, Ford Edge, Nissan Pathfinder, Chevy Tahoe
Trucks:
Perfect for hauling gear

Ideal for outdoor enthusiasts

Great for moving large items

Offering the Ram 1500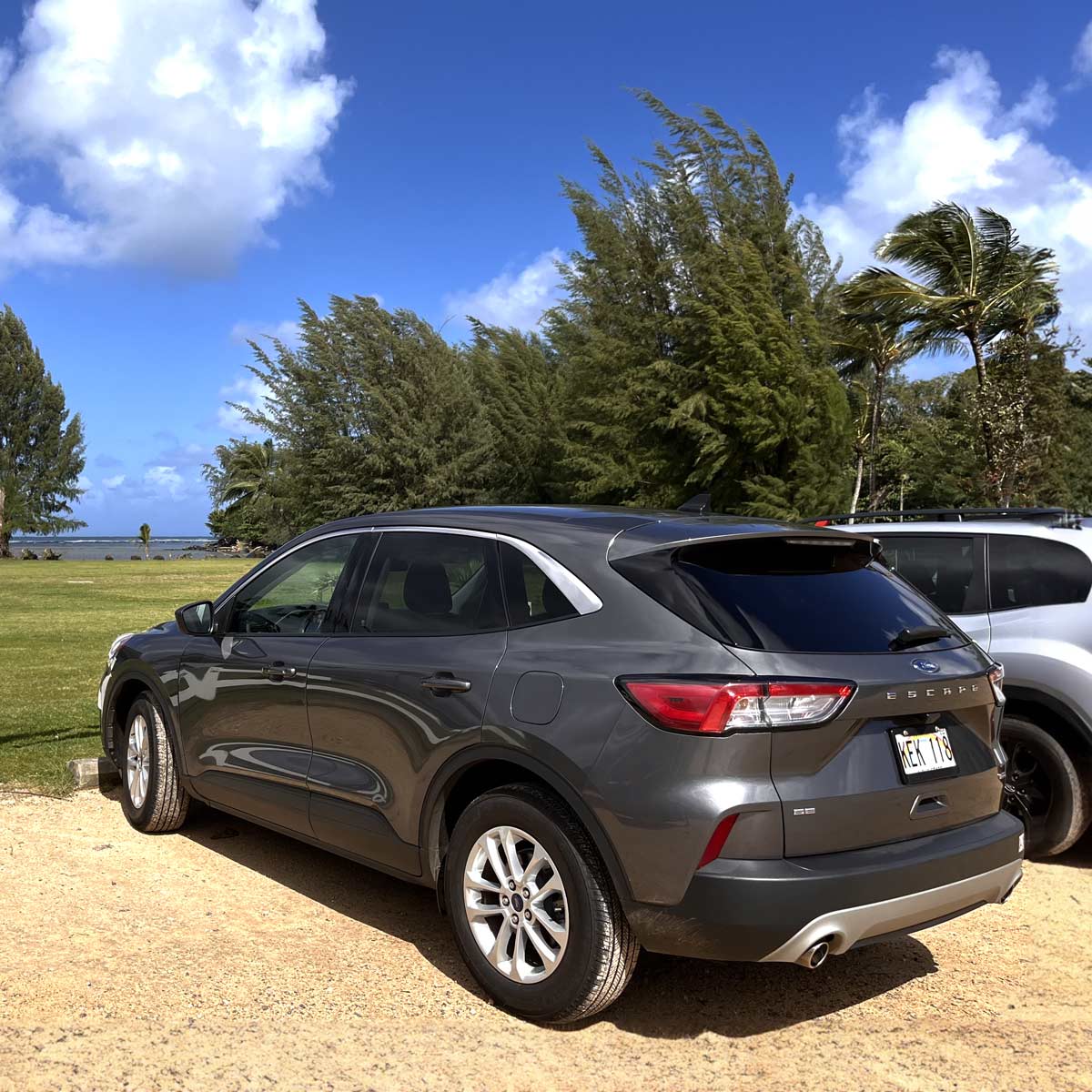 View All Car Rental Classes

Rental Cars by Vehicle Class
Rental cars, trucks and Jeeps for Maui, Kauai, Oahu, Waikiki, Kona, Hilo, and Molokai.