Rent a Car on Oahu
WHY RENT A CAR ON OAHU?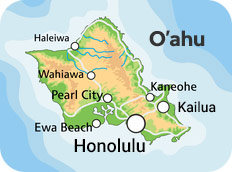 Oahu is an excellent vacation island for everyone, especially for first-time-to-Hawaii visitors. However, returning visitors to Oahu know that a rental car is the only way to enjoy all that this diverse island gives travelers. Aloha Rents Cars in Hawaii provides the vehicle that fits your choice of exploration.
Destination weddings frequently take place on Oahu. Would renting a "getaway" sports car for the newlyweds be fun?
Why Rely on Aloha Rents for Your Oahu Adventure?
Adaptable Selections: Rentals crafted to match every visitor's distinct Oahu exploration needs.
Venture Beyond the Usual: Dive into Oahu's hidden spots and pave your personalized island trail.
Soaring Demand: Our cars on Oahu are being snapped up quickly, mirroring the increasing quest for authentic Oahu experiences.
Oahu hosts many conferences, often in Honolulu. For a group who wishes to sightsee on their off-hours, a passenger van may be the perfect solution for seeing the island.
And remember that a budget rental is a great way to get the most from your travel money. Distances aren't far apart, so luxury isn't that important when, for example, you want to get to Hanauma Bay State Park early in the morning before the parking lot fills and the water becomes cloudy.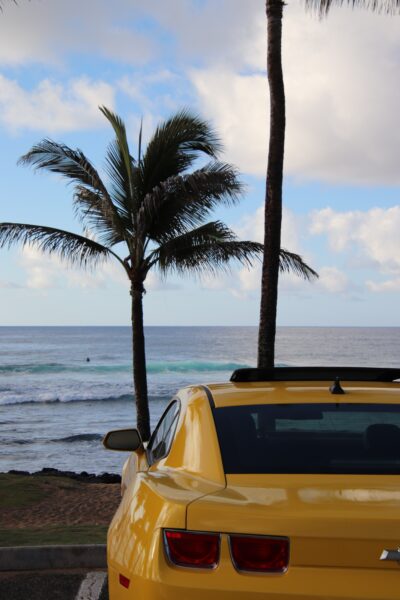 Jeeps, too, are available from us. A Jeep is a fun way to see Oahu! Drive it to the beach and then cruise to dinner in a modern American classic.
Trade Honolulu's cityscapes for a day of driving and exploring the island of Oahu's verdant Windward Coast and beach-filled North Shore on Kamehameha Highway (Route 83). The two-lane highway winds alongside the foot of the verdant Koʻolau mountains and the coast's picturesque shoreline, with lots of great stops along the way, including Hoʻomaluhia Botanical Garden, Kualoa Regional Park and Mokoliʻi Island, and ono (delicious) lunch and snack stops, food trucks and fruit stands. Save some appetite for stops at Kahuku and Haleiwa towns' popular garlic shrimp trucks and take time to stop at the North Shore's world-famous beaches and surf spots. In the surf town of Haleiwa, you'll want to hop out of the car and explore its main street shave ice stands, funky boutiques, assorted eateries and surf shops.
LEARN ABOUT THE CITY OF HONOLULU and ISLAND OF OAHU
Honolulu, not far from the HNL airport, is large and fun, with plenty to do during the day and after dark. Honolulu is a modern city with island charm, world-class shopping, and unique history. Yet this city doesn't sleep; its tiki bars are trendy for partying.
Waikiki Beach is within Honolulu. Visitors will find gorgeous, historical luxury hotels and budget-priced accommodations close to the famous beach. The Honolulu Zoo, just off Waikiki Beach, is primarily an outdoor habitat that's interesting for all ages.
Pearl Harbor, in Honolulu, is on many bucket lists. The memorial includes naval ships and an aviation museum. The grounds are free, although visitors can see the historical site in various ways, including "deluxe" tours via excursion companies.
A stay on Oahu is only complete if it includes a drive along the North Shore. Up north, the mood is quaint. It's quieter and more relaxed. Lovely, secluded resorts make their homes here. The North Shore is famous for food trucks, shave ice, scenic drives, snorkeling, and beautiful beaches. This is the place to watch pro surfers skim across unbelievably tall waves.
Guided tours, including those for snorkeling, sightseeing, and hiking, are available across the island, although there are calm water bays with abundant sea-life to visit or snorkel on your own. The water is clear, the crowds are fewer, and parking is more available if you arrive early in the day.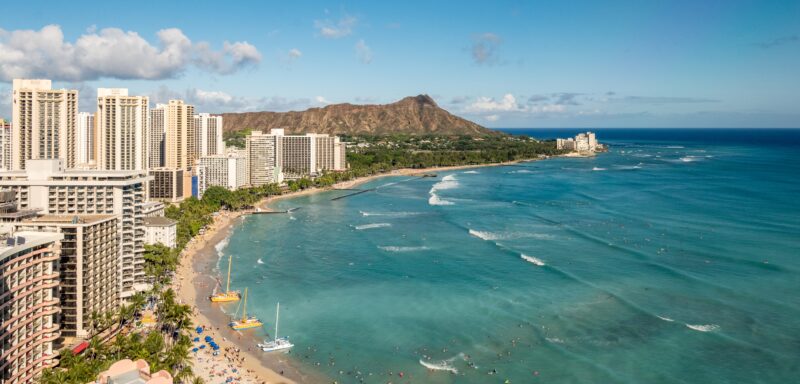 Oahu is the most economically varied of the islands. U.S. and Hawaiian governments, healthcare, aquaculture, and the University of Hawaii are examples of employers who provide diverse opportunities for the local community.
Oahu's opportunities for making memories are extensive, so stop at a visitor center to learn about activities and experiences that will make your travels extraordinary.
Hawaii Car Rentals by Island
Each island in Hawaii is unique. For travelers who plan to visit for more than a week, island-hopping is a fun way to see multiple islands in one trip. Hawaiian Air provides transportation between islands, and booking with them is recommended. In addition, individual car rentals at each island's airport offer the most effortless transition from airplane to lodging.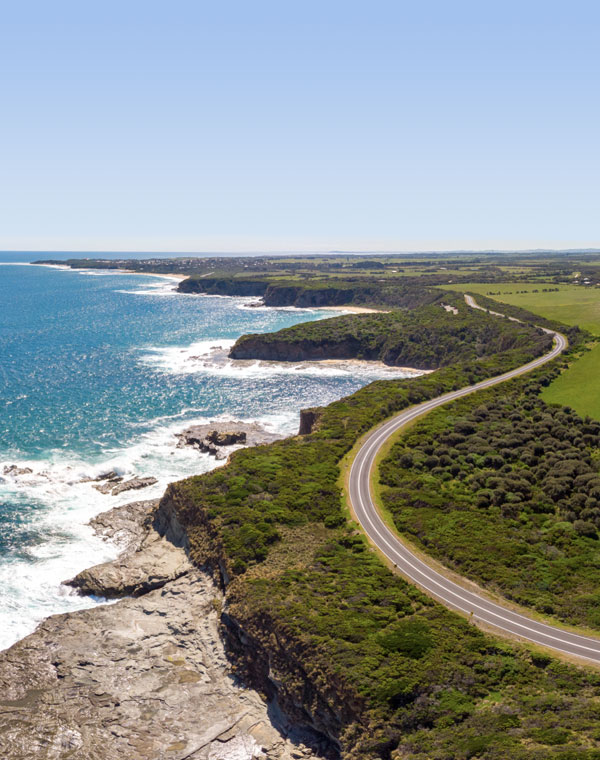 Honestly stated, a rental car is necessary on this island. Maui is not a significant land mass (48 miles long x 36 miles wide); however, its must-see locations showcase themselves across the island. Public transportation is unavailable. For the price of crowded "pick-you-up" tours, a Maui rental car is affordable transportation that gives its occupants the freedom to stop, or leave, when they wish.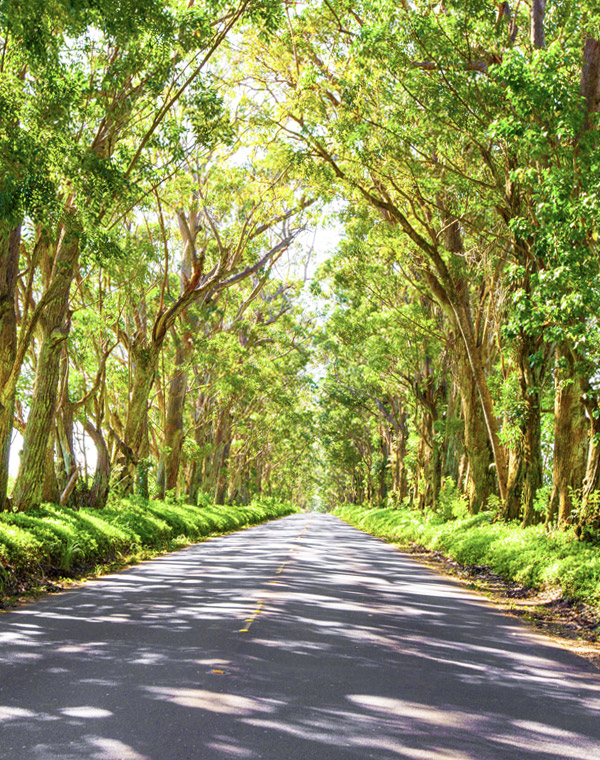 We recommend you rent a car on Kauai. The sightseeing is wonderful. Areas of interest are close to each other and the driving is easy. Kauai is a small island, primarily rural. Kauai is a treasure of exploration. We understand the cost of travel, and rental cars, no matter how low the price, can add to that. Yet, we also believe that being restrained by your transportation can ruin a vacation.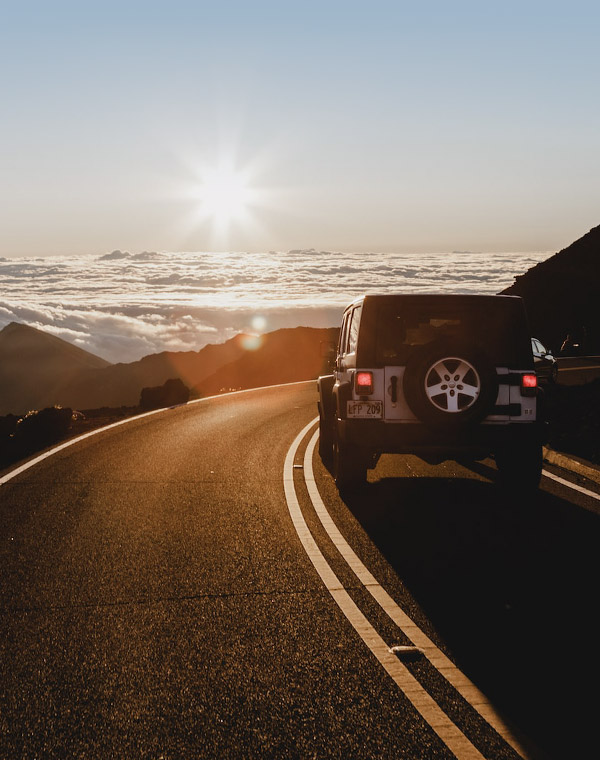 The island of Hawaii, or "the Big Island," is the largest of the Hawaiian Island chain. Distances are farther than on the other islands. Hawaii is a diverse island and worthy of exploration. Fortunately, we offer unlimited mileage for all Big Island car rentals. The Kona side is drier. The Hilo side is rainy. Volcanos sit between the two. Flights to the island arrive in both towns. Therefore, to see this island, a rental car is necessary.
Airport Rental Cars in Hawaii
The majority of our clients choose an airport for their car rental. Airport locations are convenient and often have the widest selection of vehicles. Occasionally, off-airport car rentals located in town or at a resort are better suited, especially if the rental is a spur-of-the-moment choice. Most islands have multiple off-airport locations.