Car Rentals on Kauai
VISITING KAUAI BY RENTAL CAR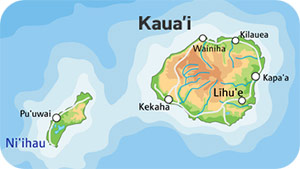 Do I Need a Rental Car in Kauai? Yes. We recommend you rent a car on Kauai. Sightseeing is wonderful. Areas of interest are close to each other. Driving is easy. Kauai is a small island, primarily rural. Public transport is timed for the convenience of local workers. Kauai is a treasure of exploration.
Aloha Rents Cars in Hawaii is your best choice for enjoying the advantages of a vehicle rental on Kauai. We provide a full range of vehicles: fun Jeeps, family-sized SUVs, spacious full-size, budget-minded economy, and smaller compact cars, and, as well, we provide the best rental rates available to Hawaiian visitors. As a result, our young drivers enjoy the lowest fees currently in the industry. Adding multiple drivers to a rental agreement through us is complimentary with few exceptions.
We understand the cost of travel, and rental cars add to that. Yet, we also believe that being restrained by your transportation can ruin a vacation. While less expensive, group travel drives on, regardless of your lucky roadside craft stand sighting. You don't get to pick your ride mates, conversations, meal breaks, or an unexpected stop at a pull-out to watch humpbacks.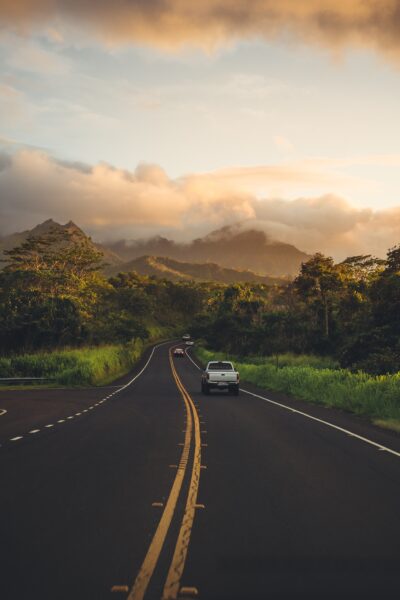 Once you have ruled out the cost of taxis, the inconvenience of public transportation, and the constraints of rideshare companies, we hope you will consider us. For your most effortless getaway, car rentals await at Lihue Airport when you arrive.
Be mindful of your car selection. Smaller vehicles may hold you; however, will your golf bags fit for that drive between Poipu and Princeville courses? Practicality is often necessary at home, but who's to say you can't take a sweet Mustang on the drive to board your dinner cruise or visit sea turtles at Brennecke's Beach? If you're adventurous and plan to snorkel and hike, you'll prefer a Jeep. And when you travel light, go for the affordable vehicle. For folks with families, we suggest a minivan that accommodates everyone. Aloha Rents Cars in Hawaiis wants you to get the most from your car rental, and we want you to have a great time on Kauai.
HIGHLIGHTS ON KAUAI
A lot gets written about the ancientness of Kauai Island. It is a beautiful, round, yes-old, volcanic gem of approximately 533 square miles. A 2-hour drive gets you across the island. Called the Garden Isle, you can expect to see lush tropical rainforest edging toward roads and paths. But being an old, old rock isn't what makes memories.
However, for those who live on Kauai a friendly spirit known as Aloha is the mood here. Visitors get to see spectacular landscapes and smell lush vegetation; still, the heartwarming Kauaiian spirit stands out in memories long after vacations end. Kauai is a perfect setting because it offers so much. There's no rush to see it all. Everything is close. The pace is more relaxed, yet there's a fun vibe waiting for discovery. The island provides respite for those wanting a break from the everyday. Yet, for the adventurous, there's so much to explore. Combining rejuvenation and exploration is easily accomplished while hiking, surfing, snorkeling, and driving around the island.
Kauai activities are available in all sizes and shapes. Simply driving to Wailua Falls, the Kilauea Lighthouse, Poipu Beach whale-watching areas, turtle beaches like Tunnels Beach, or any of the many well-mapped regions of the island will provide plenty of sightseeing for short visits. Tourists who wish to see Kauai from above and offshore can take helicopters, small aircraft, and cruise tours, which do all the work to provide unique scenic views for their passengers. Try out a zipline, paddleboard, raft, sailboat, or kayak for active excitement. Lessons are available too. Have you ever wanted to try surfing or scuba diving? Beach walking, hiking, snorkeling, horseback riding, golfing, swimming, and seeing the Southern Cross at night can be as strenuous or relaxed as you make it.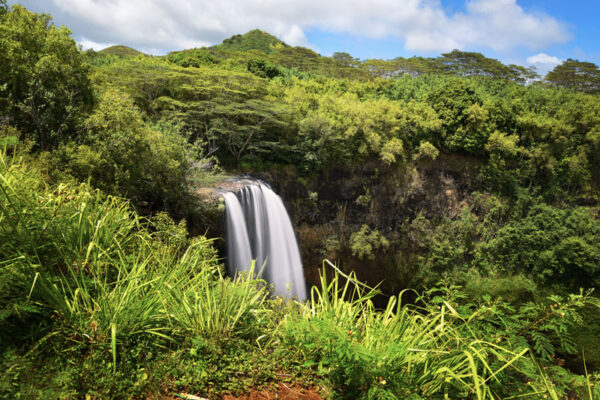 No matter what your ideal Kauai vacation includes, you'll enjoy it more with a rental car. There are unique places you'll want to visit for island food. If there's a romantic evening planned, Dukes Canoe Club in Lihue is a lovely experience. To taste the island's simple pleasure called shave ice, visit Waikomo Shave Ice truck in Koloa. Fresh fish is deliciously on the menu at The Hanalei Dolphin. The Kauai Farmers Markets are another must-see if you're staying in accommodations that provide a kitchen– or have room for a fresh flower bouquet. Shopping on Kauai requires transportation too. A car is necessary whether you need to stop at Costco, or Walmart or want to take home souvenirs from Hilo Hatties.
Are you aware Kauai is home to the "Grand Canyon of the Pacific"? It's called Waimea Canyon. And you'll want to ensure you take a mini-road trip of the canyon's overlooks, beginning in the charming westside town of Waimea and traveling scenic Waimea Canyon Drive. The road will take them past lower-elevation lookout points before the main Waimea Canyon State Park overlook and its breathtaking views of the breadth of the canyon and Waipo'o Falls. Waimea Canyon Drive continues further up into cool mountain forests of Kōkeʻe State Park, ending at the Kalalau Valley Lookout, where they can get a glimpse down one of the valleys along Kauai's famous Napali Coast. There are numerous trails in both Waimea Canyon and Kokeʻe for beginners and seasoned hikers as well.
We encourage you to research all that Kauai has waiting for you. We suggest reserving only one significant activity per day. And include plenty of time for relaxing. Make sure you save time to see the uniqueness of the island. For example, the north is wetter and lusher while the south end is open and drier. We hope you'll consider a rental car for your trip around Kauai, as this island is truly one to be experienced for its beautiful uniqueness. As we've written above, it has limited public transportation.
Hawaii Car Rentals by Island
Each island in Hawaii is unique. For travelers who plan to visit for more than a week, island-hopping is a fun way to see multiple islands in one trip. Hawaiian Air provides transportation between islands, and booking with them is recommended. In addition, individual car rentals at each island's airport offer the most effortless transition from airplane to lodging and on to enjoy the sights.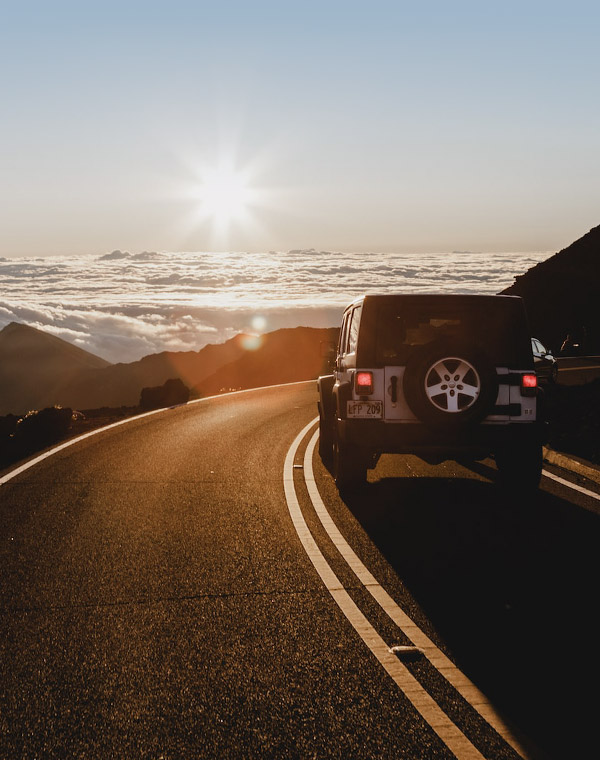 The island of Hawaii, or "the Big Island," is the largest of the Hawaiian Island chain. Distances are farther than on the other islands. Hawaii is a diverse island and worthy of exploration. Fortunately, we offer unlimited mileage for all Big Island car rentals. The Kona side is drier. The Hilo side is rainy. Volcanos sit between the two. Flights to the island arrive in both towns. Therefore, to see this island, a rental car is necessary.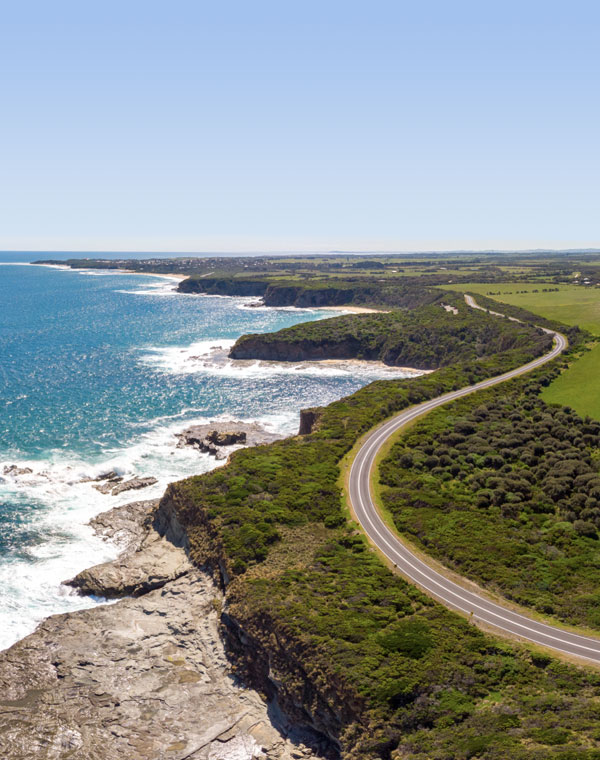 Honestly stated, a rental car is necessary on this island. Maui is not a significant land mass (48 miles long x 36 miles wide); however, its must-see locations showcase themselves across the island. Public transportation is unavailable. For the price of crowded "pick-you-up" tours, a Maui rental car is affordable transportation that gives its occupants the freedom to stop, or leave, when they wish.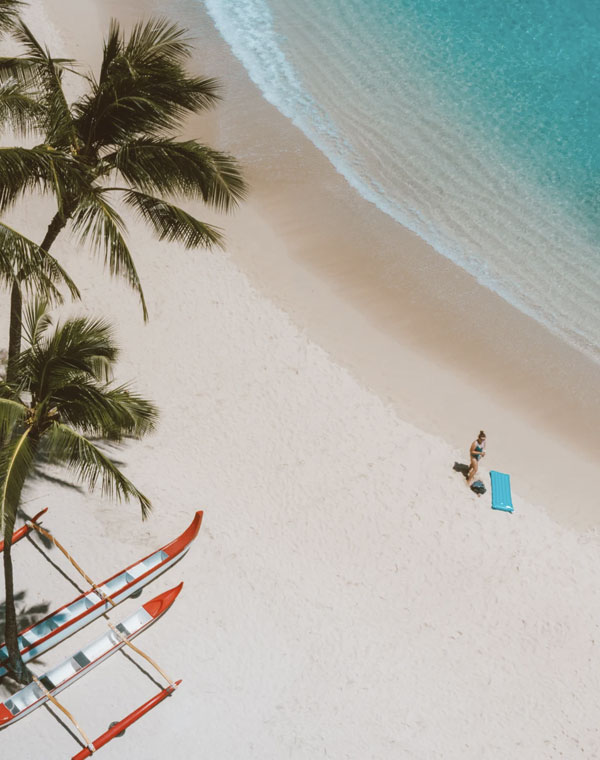 Oahu is an excellent vacation island for everyone, especially for first-time-to-Hawaii visitors. However, returning visitors know that an Oahu rental car is the only way to enjoy all that this diverse island gives travelers. AlohaRents provides the vehicle that fits your choice of exploration. And remember that a budget rental is a great way to get the most from your travel money.
Airport Rental Cars in Hawaii
The majority of our clients choose an airport for their car rental. Airport locations are convenient and often have the widest selection of vehicles. Occasionally, off-airport car rentals located in town or at a resort are better suited, especially if the rental is a spur-of-the-moment choice. Most islands have multiple off-airport locations.