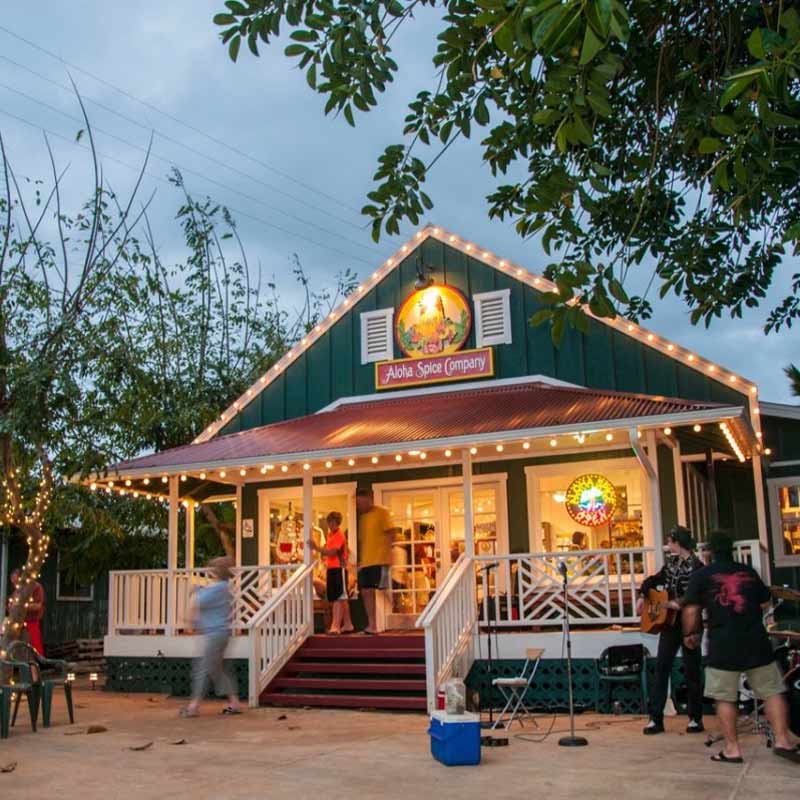 Immerse yourself in the enchanting allure of Hanapepe, a treasured hideaway on Kauai's sun-kissed west coast. For those venturing on a Hawaiian journey, this mesmerizing town, steeped in history and teeming with distinctive attractions and captivating landscapes, is an absolute must-visit. From its alluring old-world charm to its vibrant culture and breathtaking natural beauty, Hanapepe is a travel enthusiast's dream.
1. Stepping Back in Time: Hanapepe's Rich History
As you wander through Hanapepe, you'll feel as though you've stepped into a time machine. The town's deep-rooted history and vibrant culture are beautifully encapsulated in its charming boutiques, art studios, and timeless structures. The renowned Hanapepe Swinging Bridge is a sight you won't want to miss! Taking a stroll across this delicate bridge is akin to traversing through the annals of history, with the tranquil sway of the bridge and spectacular views of the serene river and abundant greenery adding to the experience.
2. A Cultural Extravaganza: Hanapepe Art Night
Every Friday, Hanapepe comes alive during the famous Hanapepe Art Night. The town's talented artisans exhibit their extraordinary skills, and the streets buzz with music, dance, food, and art. It's an evening of sheer enjoyment that encapsulates the essence of Kauai's lively culture.
3. Adventures in Hanapepe: From Beaches to Hiking
For those seeking a dash of adventure, Hanapepe won't disappoint! With the proximate Salt Pond Park, you can cherish a fun day at the beach or delve into the vibrant underwater world with some snorkeling. If you're up for a hike, make your way to the acclaimed Hanapepe Valley Lookout. The panoramic view from the summit is sure to leave you spellbound!
4. A Foodie's Paradise: Indulging in Local Delicacies
Hanapepe is a haven for food lovers! Sample the scrumptious local fares at the town's numerous roadside eateries. Don't miss out on the signature dish, Loco Moco – a divine blend of rice, hamburger patty, a fried egg, and rich brown gravy that will keep you coming back for more.
5. Exploring at Your Own Pace: Vehicle Rentals in Kauai
To truly soak in all that Hanapepe has to offer, consider opting for a car rental in Kauai. We provide a broad selection of vehicles to suit your needs. A car rental on Kauai gives you the freedom to navigate around and uncover hidden gems at your leisure.
6. Conclusion: The Magic of Hanapepe
In essence, Hanapepe Town in Kauai offers an unforgettable fusion of history, culture, adventure, and culinary delights. It's a place where time seems to pause, allowing you to immerse yourself in its bewitching charm. Whether you're an art aficionado, an adrenaline junkie, or a food lover, Hanapepe has something for everyone. So, pack your bags and get set to uncover this treasure trove! Believe me, it's going to be one of the most memorable trips of your life!