✓ No Booking Fees  ✓ No Prepayment  ✓ Special Offers  ✓ Great Customer Service
Jeep Wranglers (2 door, most w/removable tops – 4 pas) and ( 4 door – 5 passengers) are some of our most popular rentals. The convertible nature of the Wranglers is what sets these models apart.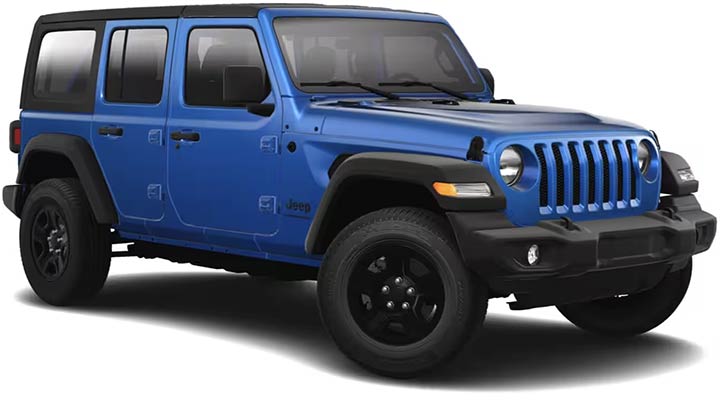 Please Remember:
You can add two additional drivers at no extra charge. Low fee for young drivers (age 21-24). Free to cancel.
Pay Later:
All we need to confirm is that you will use a debit or credit card when you book. You can reserve now and pay later.
Availability Note: Open-air Jeeps and, specifically Jeep Wranglers are in demand, especially during peak travel seasons. The lowest rates found on this website are typically available during the low-season travel period (please check rates for any island and different times of the year). Make a no-hassle reservation now and rest assured, knowing you have one of the island's limited supply of Jeeps secured for your travels.
Take a look at current Jeep rental rates.
Just choose a location and enter dates/times.
You'll be presented with the lowest rate. No booking fees.
Top 4 Jeep Rental Services | SAVE up to 50%
Hawaii Jeep rental companies that offer discount prices for all Hawaiian Islands
Cancel Anytime · No Deposit or Booking Fees · Guaranteed Reservations · Unlimited Miles