If you're planning a trip to Hawaii and wondering what to pack, here are some specific tips for you:
Attire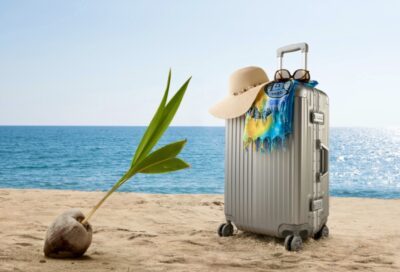 Hawaii is all about "Island Casual." For men, silk Hawaiian shirts and loose slacks are a great option, while women can opt for summery dresses. Complete your look with a pair of leather dress sandals. Remember to bring a light jacket or sweater for cooler evenings and a rain jacket for any sudden downpours. Loose, breathable fabrics are always a good idea.
Essentials
Reef-safe sunblock with at least 15 SPF is a must for all skin types. You can downsize your favorite sunblock into a small plastic bottle to comply with airline rules or buy a popular reef-safe sunscreen product when you arrive. Don't forget your camera, whether it's a pocket-size or a pro with lenses. Bring a small backpack or carry-all to hold anything of value, and quality sunglasses to protect your eyesight in bright sun.
Beach Lovers
For beach lovers, waterproof reef-safe sunblock with SPF 15 or higher is essential. Bring at least two bathing suits (you might even find one you love in Hawaii), a T-shirt, shorts, or a cover-up for walking to and from the beach. Rubber flip-flops and old sneakers or reef shoes for snorkeling and rock walking are also a must. You may want to consider bringing your own mask, snorkel, and optional fins from a local island surf shop or renting them there. If you plan on taking your phone to locations where water or sand may cause damage, it is essential to have a phone case that is waterproof to ensure its safety. This is also an excellent way to get underwater photographs and videos.
Hikers
If hiking is on your itinerary, make sure to bring trail boots, light clothes to protect you from the sun, rain, and brush, and warm clothes for higher altitude treks. Mosquito repellent with Deet lotion is recommended, as well as a hat for sun protection and a flashlight if you plan to be out after dark. Consider bringing a GPS device or app for dense, tropical back-country hiking.
Shopping
Remember to leave room in your luggage for treasures, gifts, and clothing finds. Island shopping has a wonderful selection of casual clothes, swimsuits, and sunglasses that you may not find on the mainland. By following these tips, you'll be well-prepared for your trip to Hawaii and ready to make the most of your time there.
Best Gifts and Souvenirs
Koa Wood Products: Koa wood is native to Hawaii and is used to create stunning carvings, bowls, and other artisanal items. Koa wood products make beautiful, unique gifts that showcase the island's natural beauty.
Ukulele: The ukulele is a traditional Hawaiian musical instrument with a sweet, distinct sound. Gift a high-quality ukulele from a local shop to share the joy of Hawaiian music.
Hawaiian Quilts: Handmade Hawaiian quilts feature intricate designs inspired by the islands' flora and fauna. These beautiful, colorful quilts make for a memorable gift.
Local Coffee: Hawaiian coffee, particularly Kona coffee, is renowned for its rich flavor and smooth taste. Bring home a bag of freshly roasted beans or ground coffee for the caffeine lovers in your life.
Macadamia Nuts: These delicious nuts are a Hawaiian staple and can be found in various forms, from chocolate-covered to flavored varieties. Purchase a box or two to share with friends and family.
Aloha Shirts: Also known as Hawaiian shirts, these colorful and fun garments are an iconic symbol of the islands. Choose from a variety of designs and patterns to find the perfect souvenir.
Fresh Flower Lei: A lei is a traditional Hawaiian garland made from fresh flowers, leaves, or shells. Gift a beautiful, fragrant lei as a token of affection and a reminder of the island's natural beauty.
Hawaiian Sea Salt: Harvested from the shores of Hawaii, this unique sea salt is perfect for enhancing your culinary creations. Pick up a few different varieties, such as black lava or red alaea, to share with people.
Handcrafted Jewelry: Support local artisans by purchasing handmade jewelry featuring materials like shells, pearls, and gemstones. These pieces are a beautiful reminder of your time in Hawaii.
Local Artwork: Bring home a piece of the islands with authentic Hawaiian art, such as paintings, sculptures, or prints. Local art makes for a meaningful and lasting souvenir that showcases the talent and culture of Hawaii.
What Not to Pack for Hawaii
While packing for a trip to Hawaii, there are several items that you don't need to worry about bringing with you. Some of these items include:
Heavy winter clothing: Hawaii has a tropical climate, so you won't need coats, gloves, or scarves.
Snow boots: Seriously, leave your snow boots at home, as you'll mainly need sandals, flip-flops, or comfortable walking shoes.
Umbrellas: While rain is possible, most resorts and hotels provide umbrellas for guest use.
Excess formal wear: Hawaii is known for its relaxed atmosphere, so you typically won't need more than one or two formal outfits, if any.
Voltage converters: Hawaii uses the same electrical system as the rest of the United States, so if you're coming from within the US, you won't need a voltage converter.
Expensive jewelry: To avoid potential loss or theft, it's best to leave valuable jewelry at home.
Beach equipment: Most beach resorts offer beach chairs, towels, and water sports equipment for rent or complimentary use, so you don't need to pack your own.
Large amounts of cash: Credit cards are widely accepted, and ATMs are readily available.
Guidebooks: Instead of packing heavy guidebooks, download travel apps or bookmark websites to access travel information on your phone.
Excessive toiletries: Pack travel-sized toiletries and avoid bringing full-sized items, as most accommodations will provide basic amenities such as shampoo, conditioner, and soap.
Remember that packing requirements may vary based on your specific travel plans, accommodations, and personal preferences. Always check with your airline for baggage restrictions and your accommodation for any specific needs or amenities they provide.