Welcome to visitors from the Kiahuna Owners Network and all other travelers who would like to save money. We offer rental lots in Lihue at the (LIH) airport and our second location in Poipu Beach at the Hyatt (K3H), which is about 1 mile east of Kiahuna Plantation on Poipu Rd. Map
Enjoy 2 additional drivers for free with our special offering from Thrifty. Also, there are no fees or charges for cancellations or changes to your itinerary. Be aware many companies charge fees without warning you ahead of time. First, consider if you need a rental car in Kauai.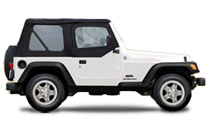 Our service on the Garden Isle was created to simplify the rental process while saving you money. Let us help you secure your discount rental car for the islands. The demand for and variety of rental cars in the Hawaiian Islands has never been greater. The large volume of rentals we are achieving has helped us lower rates.
Read below. These are just a few benefits of using Aloha Rents Cars in Hawaii for Kauai.
No pre-payment or cancellation fees.

Our rates and benefits are better than booking with the major companies.

Unlimited mileage on all rental vehicles.

Add 2 additional drivers at no extra charge with our Thrifty deal.

Very low fee for drivers under 25 with our corporate rates from Thrifty.

No credit card or payment is needed at this time for your car rental reservation.

Free personalized service for your discount Kauai car rental (link).

Offering rental jeeps, cars and SUVs in Maui, Oahu, Kauai, Molokai and The Big Island.

All car rentals come with A/C and automatic transmissions.
We have discounted auto rental rates from Avis, Budget, Dollar and Thrifty. There is no deposit or credit card required to make a reservation. You will never incur a cancellation fee with our service.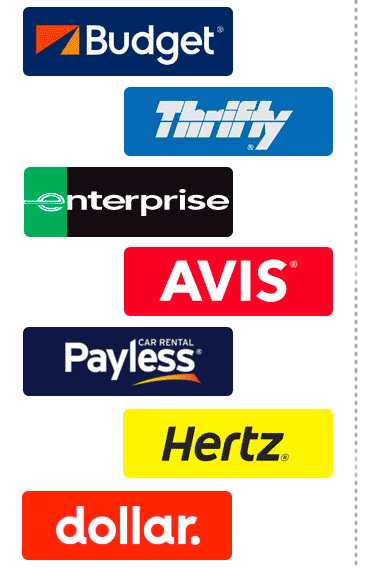 Big Island
Hilo Airport, Hawaii (ITO) 

Kona Airport, Hawaii (KOA)
Kauai
Lihue Airport (LIH) 

Poipu (K3H)
Maui
Kahului Airport (OGG) 

Lahaina-Kaanapali (JHM)


Oahu
Honolulu Airport (HNL) 

Waikiki (Hotel Pick-up)


Molokai
Airport (MKK) [Dollar]
Renting ahead of time is always a good idea, but not necessary. We also offer same-day and long-term auto rentals. Let us provide you with a quality vehicle at a reasonable rate for your next visit to the Hawaiian Islands. Review vehicles, check rates, or get a reservation today. It's your vacation, have fun!