We rent vehicles in Hawaii– nothing else. To some, this philosophy may seem to be a simplistic business model. We don't think so. While other "big box" websites offer lodging, flights, entertainment, etc. we are able to focus solely on each customer's car rental needs. Numerous customer responses have taught us that we have happy customers.
When our customers complete a reservation using our website they are in the driver's seat. They can revisit our website to check rates periodically or cancel at any time. Upon returning to www.AlohaRents.com you may discover a lower rate!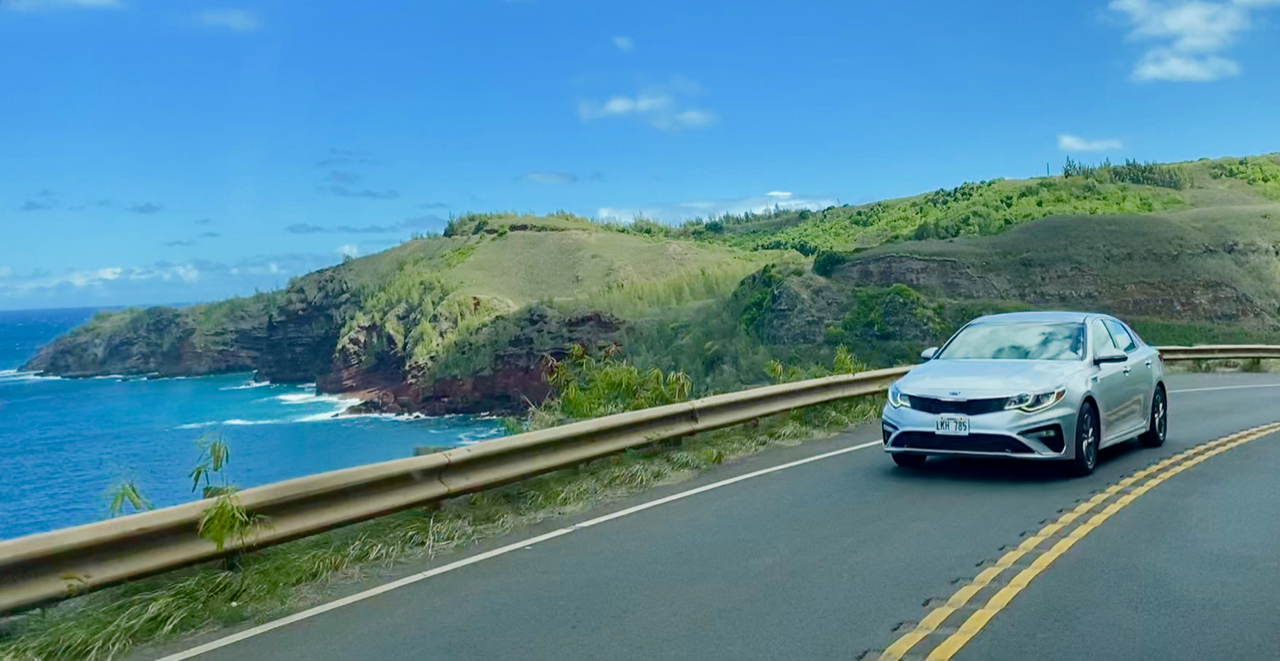 Give Aloha Rents Hawaii Car Rental a try. Our no-obligation reservation service is easy to use and we only ask for a minimal amount of personal information. We ask for just enough information to secure you, our customer, substantial savings on your rental vehicle.
We love Hawaii! There are so many beautiful things to do and see on every island. We hope the rental car savings we offer will allow your vacation budget to go farther than you planned and contribute to a perfect Hawaiian experience.
You can cancel the original reservation and rebook at the new lower price. If you ever have a question you can reply to your reservation confirmation email. It will go directly to a real person sitting in front of a computer and waiting to help.
What determines "best and most affordable"?
Dates and time of arrival and departure

Specially requested needs of the customer
Customers who rent their car through Aloha Rents Hawaii Car Rental enjoy other benefits as well.
Surprisingly, the major car rental companies aren't all alike. They offer varying advantages that a Hawaiian vacationer may not be aware of. And, although our reservations application treats each request individually, the website handles a great many requests daily. In addition to seasonal rate changes, the rates can now change daily. Our benefits are clear, from bonus young-driver breaks, multiple-driver discounts, as well as the all-inclusive rates needed for international visitors that each of our major rental car companies offer us.
Our negotiating energy is focused on rock-bottom priced car rentals

Our rental companies respect our 15+ year partnership, resulting in benefits besides the lowest price

We have neither interest in, nor can we benefit from, storing or passing on customer data

All of the cars we rent are non-smoking

Personal credit info is never requested until our customer is in Hawaii at the rental counter

Customer satisfaction, the key to our longevity, is our goal with every rental request we receive