A Comprehensive Guide to Equipment for the Disabled and Navigating Car Rentals with Ease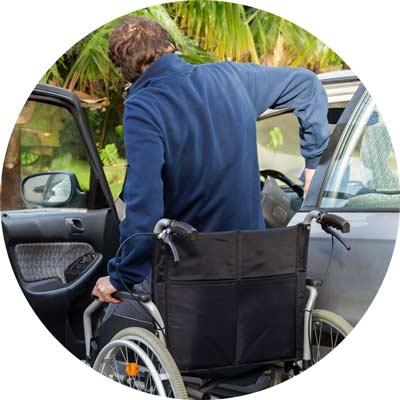 Navigating the world of car rentals can be daunting, especially for people with disabilities. Thankfully, many rental companies have made strides to accommodate the unique needs of these individuals. This article will guide you through the process of renting a car in Hawaii, detailing the rights, responsibilities, and accommodations available.
Table of Contents
Understanding Your Rights
The Role of the Surrogate Driver
The Rental Process
Choosing the Right Vehicle
Insurance Considerations
Accessibility Features
Travel Tips
Legal Considerations
Resources and Support
Summary
Understanding Your Rights
"Disability is a matter of perception. If you can do just one thing well, you're needed by someone." – Martina Navratilova
Understanding your rights as a disabled person when renting a car is crucial. The disability should not be a barrier to rent a vehicle. The rental should be booked under the name of the person with a disability, and they should present their own credit card for payment. They are financially responsible for the rental, even if they will not be the one driving.
The Role of the Surrogate Driver
The surrogate driver plays a significant role in the car rental process for a person with a disability. This designated driver must meet all the requirements set by the rental company, including the minimum age requirement of 25, and must have a valid driver's license. Importantly, the surrogate driver must be present at the rental location when the car is picked up.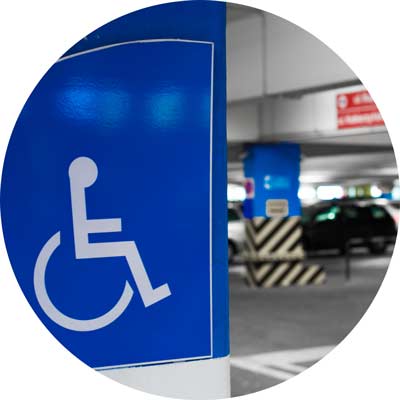 The Rental Process
Renting a car as a person with a disability can seem daunting. However, with a little preparation, the process can be smooth. Here's a step-by-step guide:
Choose a rental company that caters to your specific needs.
Determine the type of vehicle you need.
Book the vehicle under your name.
Car rental firms need 24-48 hours to set up equipment, so after booking your flight, reserve your vehicle on our site and inform us of any required installations.
Have your surrogate driver present when picking up the car.
Ensure your surrogate driver meets all the rental company's requirements.
Present your credit card for payment.
Choosing the Right Vehicle
Not all cars are created equal, especially when it comes to accessibility. When choosing a rental car, consider your specific needs.
Does the vehicle need to accommodate a wheelchair? Do you require hand controls or pedal extenders? Make sure the rental company can provide a vehicle with the necessary modifications.
Insurance Considerations
Insurance is a critical aspect of car rentals. The person with a disability, the primary renter, should ensure adequate insurance coverage. This includes liability insurance to cover any damage or injuries caused by the surrogate driver.

Accessibility Features
Today's cars offer a plethora of accessibility features. From wheelchair lifts to hand controls, these features can make driving or riding in a car more comfortable and safer for people with disabilities.
Navigating the roads becomes more accessible and comfortable for those facing physical challenges, thanks to specialized devices such as Hand Controls and Spinner Knobs. Leading car rental brands, including Avis, Budget, Dollar, Thrifty, and Enterprise, offer these tools at no extra cost. Innovations like swivel seats and transfer boards have been introduced to ensure seamless movement between wheelchairs and car seats, enhancing the driving experience for everyone.
Avis and Budget take a step further in championing accessibility. They have expanded their range of adaptive equipment, catering specifically to the differently-abled community. Notably, they provide airport shuttles at specific locations fitted with wheelchair lifts, making the journey to and from the rental location a breeze. These specialized shuttles, sometimes called lift vans or ramp-equipped buses, are a testament to their commitment.
Meanwhile, Enterprise sets itself apart with its exclusive offerings. Beyond the standard hand controls and spinner knobs, they are the sole providers of left-foot accelerators, seat belt extenders, and pedal extensions. The spinner knob, in particular, is a game-changer, allowing drivers the freedom to rotate the steering wheel entirely with a single hand.
Travel Tips
Traveling with a disability requires some extra planning. Here are some tips to make your journey smoother:
After booking, contact us in advance to discuss your specific needs.
Ensure your surrogate driver is familiar with the vehicle's accessibility features.
Always have a backup plan in case of vehicle breakdowns or other issues.
Legal Considerations
There are legal considerations to bear in mind when renting a car as a person with a disability. For instance, the Americans with Disabilities Act (ADA) protects people with disabilities from discrimination in many areas, including car rentals. Familiarize yourself with these laws to ensure your rights are upheld.
Resources and Support
Numerous resources are available to assist persons with disabilities in renting cars. These include disability advocacy groups, travel agencies specializing in disability travel, and online forums. Utilize these resources to make your car rental experience smoother and more enjoyable.
Summary
In summary, car rentals for persons with disabilities have come a long way. With the right knowledge and preparation, you can navigate this process with ease. Remember, your disability should not limit your freedom to travel. With the right equipment for the disabled, the world is your oyster.