12+ Years of Satisfied Customers


Updated - Jan. 14th, 2018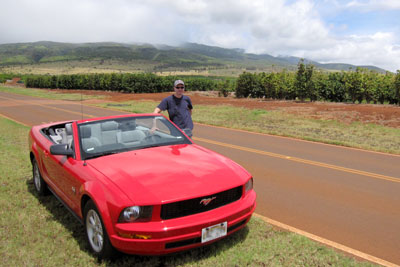 How times have changed! When we began renting cars, our most expensive vehicle was a PT Cruiser (remember those?), costing nearly $125 per day. Today we can offer you a luxury Cadillac 4-door sedan at a daily rate ofless than half of that amount per day. Our economy vehicle specials are much less than that per day!
When we began renting cars over a decade ago, we offered only three companies through one website. Our family of websites now offers twice that many rental car company choices. Our reservation specialists, who personally process your reservations and individual requests, have grown from one person to a dozen.
Today, our websites rent vehicles at the very lowest rates available to online shoppers. Our rental car company partners offer us deals that come in below the "big box" website prices. Being small, we negotiate frequently with our partners, while the larger rental companies must put together their package rentals far in advance.
Through the years, we have made it our responsibility to give you lots of information ( travel tips, FAQ, customer testimonials, Molokai car rental, car rental guide, etc.) on our websites. We don't just rent you a car and disappear. When you need to alter your reservation, we can do that. Should you need to familiarize yourself with your destination, we offer web pages for everything from airport maps to our favorite places to visit.
We take pride in the great reviews we've received from our customers through online rating services such as Trip Advisor. We are pleased with our large number of repeat customers and word of mouth rentals. We even get glowing emails from our customers. Really! We figure that only a very satisfied customer would take the time to jot a note to a car rental website.
Of course, we understand that our national, as well as the international economy, is instrumental in this (essentially, a price war between our major car rental car partners) lowering of car rental prices. The car companies need to rent the vehicles they've purchased in an economy that has cut back on vacation travel. Nevertheless, we've watched our car rentals continue to grow, year after year. We are thankful to our car rental companies and to you, our loyal customers, for wanting us to keep working to be the best online rental car service we can be.